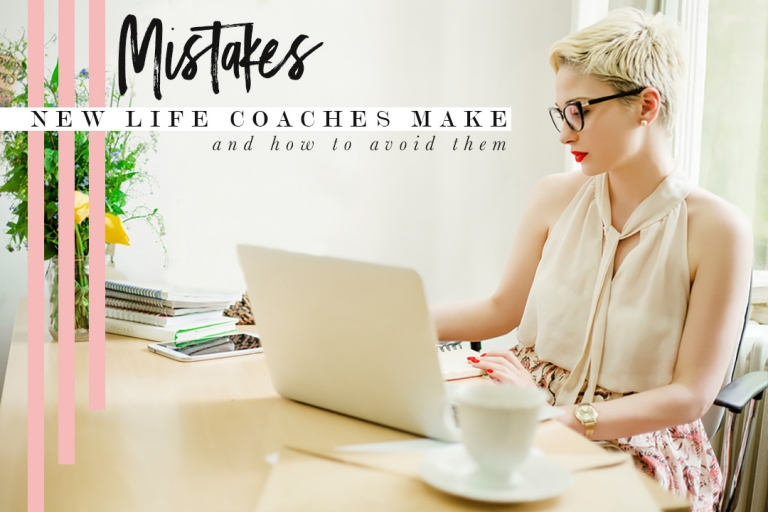 Now that I am three years into my life coaching business, there some key things that I wish I would have known and done that would have saved me a little time and a lot heartache.
Being a freshly trained life coach is an exciting time because it feels like you have found your calling, and the thought of helping people accomplish things they never dreamed possible is so exciting. You want your business to be set up and rolling like… yesterday and the thought of waiting a year to really get on your feet seems like way too long to wait for actual paying clients.
If I could go back and give my brand new life coaching self a bit of wisdom, here are the things I would share.


Mistake #1: Doing too much too soon.
This was a painful lesson to learn because when I became certified with the Beautiful You Coaching Academy there was a part of me that felt like I could do it all because I loved my training so much and I felt like I finally had all the right tools to get my fledgling coaching business off the ground.
I was so motivated that I created an online community right away for Heart Centered Coaches. I had a really big vision that I was going to have a community in which I would deliver monthly capsules of content, interviews and trainings for coaches on a subscription basis. And it was actually a great idea. But I got 5 months into the project, and realized that I had bitten off way more then I could chew, so I had to pause it. The problem was, I didn't have the critical bandwidth I needed to sustain it alone.
In addition to trying to find new coaching clients, I was also trying to create content, schedule interviews, design & maintain 2 websites, and create content for my YouTube channel. I just couldn't keep at the balls in the air.
And it felt like a failure to pull the plug on a great idea. But I wasn't in reality for the amount of time and energy I had to pull it off.
My suggestion for new coaches is to really get focused on building your one on one practice first. Learn what people are truly struggling with. There will be plenty of time to go one to many when you have more cash flow and can get the right support for your big ideas. Work on your one on one coaching first because not only is it your critical foundation, that work will inform your area of focus.

Mistake #2: Trying to be an expert.
This is a really common mistake for new coaches, especially young coaches. You feel like you have to be wining at life, and have it all together, or you're afraid you might be thrust in the position of having to dispense advice and pearls of wisdom.
This is a really normal feeling. However, a coaches job is not to have a prescriptive on your clients life, or even do a diagnostic on what is wrong with her life so you can help her fix it.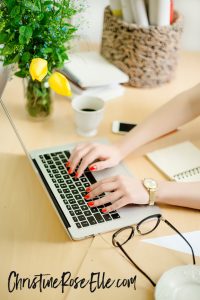 That's the last thing you want to do. You are not looking under her hood and giving her an estimate of what's wrong.
Instead think of it like being the best road trip buddy ever. You are asking her where she wants to go. You are her ally who provides unconditional positive regard and support so she can determine her destination and create a map.
You might help her read the map, or point out the fact that she is about to drive off a cliff, but we don't tell her where to go and how to get there. To do so would be to deny her the transformation she wants. You are sitting beside her in the passenger seat looking out at the same road ahead.
You aren't expert of anyones life except your own.

Mistake #3: Not knowing how much time you actually have to devote to coaching.
This is a little bit similar to number one, but the big difference is this. Often new coaches are juggling transition jobs, families, pets, and any number of essential daily things. The amount of time that you actually have to devote to coaching could be far less than you think. The remedy here is to calendar everything.
Create the time slots on your calendar specifically for coaching, and be sure to be realistic about how much time it takes for support activities such as writing notes, follow up emails, marketing, blogging and everything else that goes into building a new business. You may find that at the end of the day, you only have two times slots a week for actual coaching. It's very sobering.
Being a calendar ninja is one of my real weaknesses, but I practice and have gotten better with organizing my google calendar. And it has made a hug impact on my business because I have been able to identify time leaks, and where I am saying yes to things that end up hurting my bottom line by taking away the time I have to devote to building revenue.

Mistake #4: Trying force clarity around your voice and your avatar.
I'm going to say something that you probably don't want to hear. Development takes time and deliberate practice. Part of development is figuring out through action who you can serve best with your coaching. And that means taking on pro bono clients, taking time to understand exactly what you do for your clients and to be able to communicate that in a clear way so that people understand. If you aren't sure, it's ok. It just means that you need more practice.
I wish I could tell you that you can sit at your desk and write a perfect description of who your ideal client is, but it probably won't be accurate. So how do you know what kind of coach you are and in what niche to point your boat? Start talking to people.
I know that sounds really obvious, but if you are anything like me you have at some point agonized over your freaking avatar. Coaching is unique in that it is more art than science. So in a way, to define a crisp avatar before finding your footing as a coach is like painting a portrait, and saying exactly who are you creating that painting for before you have even met them. You could guess, but trying to skip this essential stage of transitioning from the discovery stage to the development stage is impossible. Keep practicing and your ideal client will emerge.

Mistake #5: Not being able to say exactly what you can do for people.
Ok, this is a hard one. Because, I just said that you need time to figure it out. And you do. However, there are some basic tenets to coaching that the average person doesn't understand. I guarantee that when you tell the majority of people that you are a life coach, they either have no idea what that means, or they think that you are doing something that doesn't provide real value.
If someone asks me what I do, I say I'm a life coach and ask them if they know what that is? I'm genuinely curious if they know.
If they want to know more about what I do, I'll say:
I help people change they way they feel about their life and what they want to achieve by helping them identify a life vision, and goals that are in line with their vision as well as providing support and accountability.
Who doesn't want that?
That feels clear, tangible and exciting for people. And leading from there with that kind of clarity will allow you an in to share more colorfully, when you can bring in all of your interests, techniques and methods later.

Mistake #6: Being too hard on yourself for not having it all figured out.
If coaching is your calling, you have a lifetime of learning, reading, personal growth, writing, joy, and deepening your ability to look forward too. Actually if you are a coach, you are a pioneer. Modern life coaching is an emergent field that is being shaped by your input.
Serving others on their wellness journey, and to become self actualized is a new thing. This didn't exist for our parents, so don't worry too much about the race. Life coaching is a nascent language that is poised to really grow and change.
We are the early adopters of this field.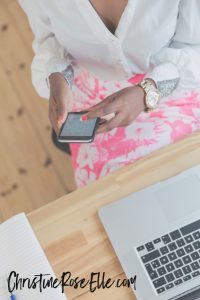 Yes, there have been life coaches in the past, that discovered that there is a place between therapy and purposeful achievement that needed filling.  In therapy you help someone dig through their past and support them to understand how that past effects current behaviors. After that work is done there, then a whole new chapter arises when you are ready to start creating a robust life on the foundation you have built with therapy.
Life coaches fill that gap. Both in the past and now, with the big difference being that coaching used to be focus on profession personal empowerment. Which is awesome. From there we have been able to evolve coaching fields to a wide range of focuses such as mediation, spiritual, body wellness and nutrition, creativity, career, and business.
This is an amazing evolution for coaching, so understand that you are a part of it. Don't worry too much about having it all figured out, do the work you need to and enjoy being a part of a global movement of people who deeply believe in connection and creating a culture of belonging.